Mount Pleasant Counseling & Psychological Services
Mount Pleasant Counseling & Psychological Services provides comprehensive mental health services to those in need. We offer therapeutic treatment that addresses all areas of individual and family difficulties. We ascribe to the belief that all individuals have the ability to improve their emotional health through individualized treatment.
We maintain a highly trained staff that includes a psychiatrist, a psychologist, social workers, therapists and support workers.
Our Mission Statement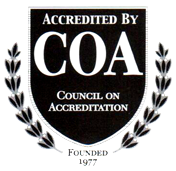 Our mission is to provide quality mental health services through strong leadership that understands the mental health needs, cultural diversity, and socio-economics of the clients we serve.  It is our goal to recruit and retain qualified, knowledgeable and compassionate staff to deliver needed mental health services to our clients.
For an appointment or further information, please call Mount Pleasant Counseling & Psychological Services at 724-542-4585.
Connellsville Counseling & Psychological Services, LLC is committed to complying with all federal, state, and local laws, as well as applicable regulations, standards, and guidelines established by government agencies and accepted accrediting organizations.You can access our website home page and browse our site without disclosing your personal data.
Our website does not enable our visitors to communicate with other visitors or to post information to be accessed by others.
We do not automatically log personal data nor do we link information automatically logged by other means with personal data about specific individuals.
We do not use cookies to store personal data nor do we link non-personal information stored in cookies with personal data about specific individuals.
We do not collect information about our visitors from other sources, such as medical records, public records or bodies, or private organizations.
We do not collect or use personal data for any purpose other than that indicated on the Web pages where the information is requested or collected.
CCPS is an equal opportunity employer and service provider. We do not discriminate in our hiring practices or in providing services without regard to race, color, religious creed, disability, ancestry, national origin (including limited English proficiency), age, or sex.